Brant Weiland
Exhibition Date: August 3rd–September 2nd
Opening Reception: August 3rd, from 5:30pm-7:00pm, with an Artist Talk beginning at 6pm
Show Title: "Recordari Memoriae"
Show Statement:
The Curiosity Cabinet began as small casework that held personal collections of antiquity, exotic specimens, and elements from nature. Eventually becoming the basis for museums, they also served a function in academia as teaching tools that would act as a microcosm of the world. What started as informal, personally guided research of the world around oneself has become an industry of heritage, education, and cultural record through methods of curation and authorship of the historical narrative. To examine how the formation of an archive shapes an individual, I have turned to analyzing my family tree to probe the roots of our stories and examine the bedrock of my personal heritage. Within our collection of heirlooms and local detritus, I seek to demonstrate how the accumulation of objects and passage of stories engage an individual's perception and imagination of their identity. Additionally, display plays a role with context and proximity, the way a physical collection preserves and forms connections, and how it cumulates as footholds for the audience's and curator's memories.
Artist Statement:
When I consider the archives of information accumulated, the depth of foundations built upon, or generations of knowledge borrowed from, I am awed and overwhelmed by this history and potential for the future. Looking at collective narratives or family trees, we see a continuous arc of progress leads to the present. The map is neat, continuous, and digestible but a more critical examination would find whole tracts lost due to erosion or overgrowth, the gaps filled with myth and stories.
As I attempt to make sense of a multitude, I turn to objects familiar to me, dredging up embodied memories from my core. My responses form by recreating the objects by hand or exploring means of manufacturing, borrowing items both from the personal and the universal. Through the production of multiples, I begin to understand how accumulation results from habitual patterns of human behavior. While combining objects in different contexts, I examine the way actions become symbolic, allowing me to excavate the self via unconscious associations. I invite viewers to reflect on the role entropy and preservation play within the artwork so we may understand them as contributing factors, progressively interwoven to form a picture of a place or person, built upon layers of experience and chance.
UPCOMING GALLERY EVENTS FOR 2023:
Resident Artist Welcome Exhibition: Featuring work by Ellen Kleckner, Mary Wilhelm, Lindy Ethier, Jennifer Hatch, Kelly Koppel and Emma Burnett
Exhibition Date: September 7th–October 30th
Opening Reception: September 7th from 5:30pm-7:00pm, with an Artist Talk beginning at 6pm
Show Title: 6 Women of ICCGS
Jill Foote-Hutton
Exhibition Date: TBA
Opening Reception: November 2nd from 5:30pm-7:00pm, with an Artist Talk beginning at 6pm
Show Title: TBA
Show Statement: TBA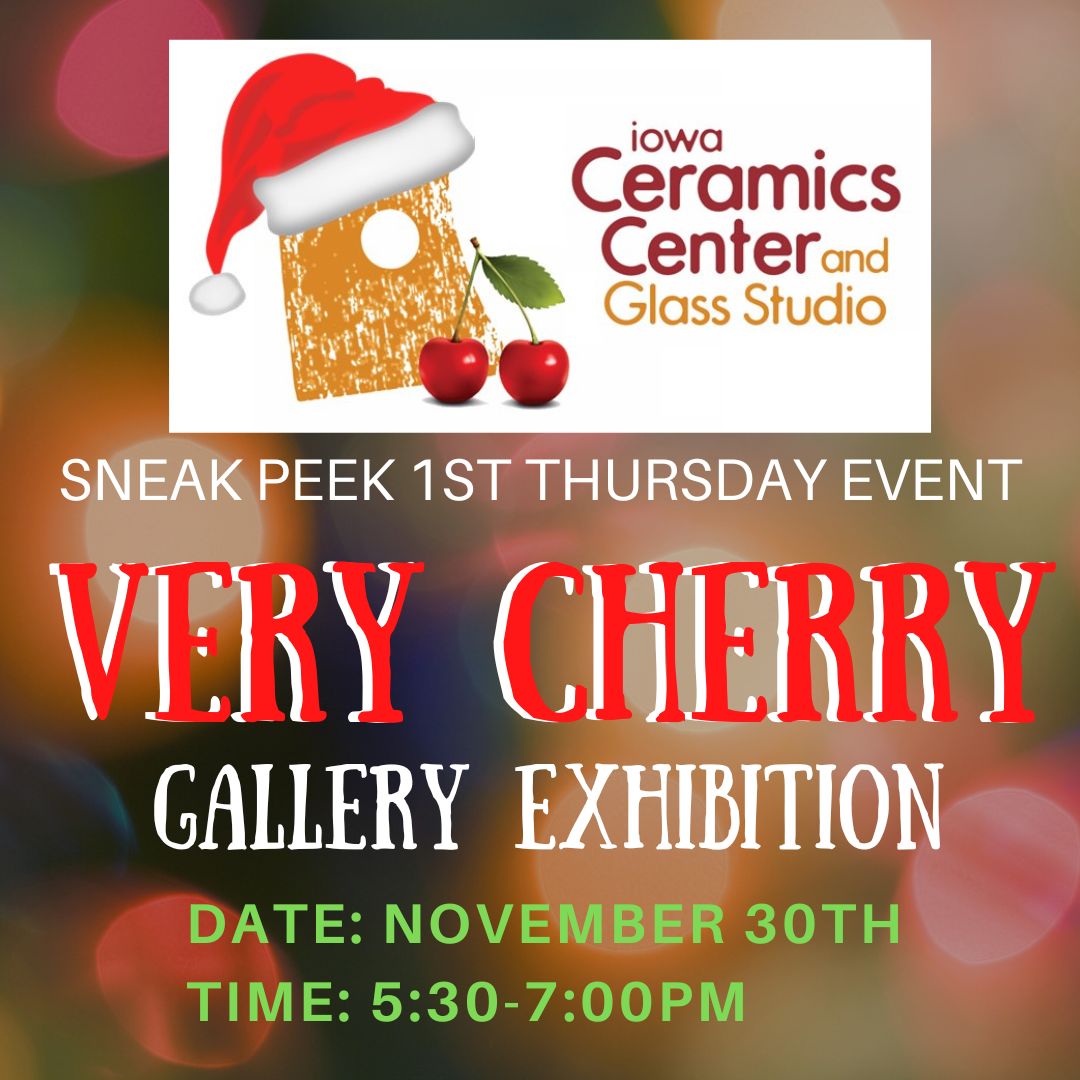 PAST GALLERY EVENTS IN 2022:
Maps of the Intangible: A national Juried Show by Karin Rutkin
October 6th–October 29th  
Reception: Thursday, October 6th 5:30-7:00PM with Juror remarks at 6pm