The Iowa Ceramic Center and Glass Studio offers you a creative way to celebrate your child's special day!
We offer Kids B

irthday Parties! 

 
Party times are on Saturdays and Sundays from 1:00PM-2:30PM 
PLEASE NOTE: as of June 2023, we are BOOKED through mid-September.  Please contact us about Fall dates in 2023 by clicking the "INQUIRE HERE" button below.
This is a hand building project where the participant will use pinch pot techniques to make a jolly elf.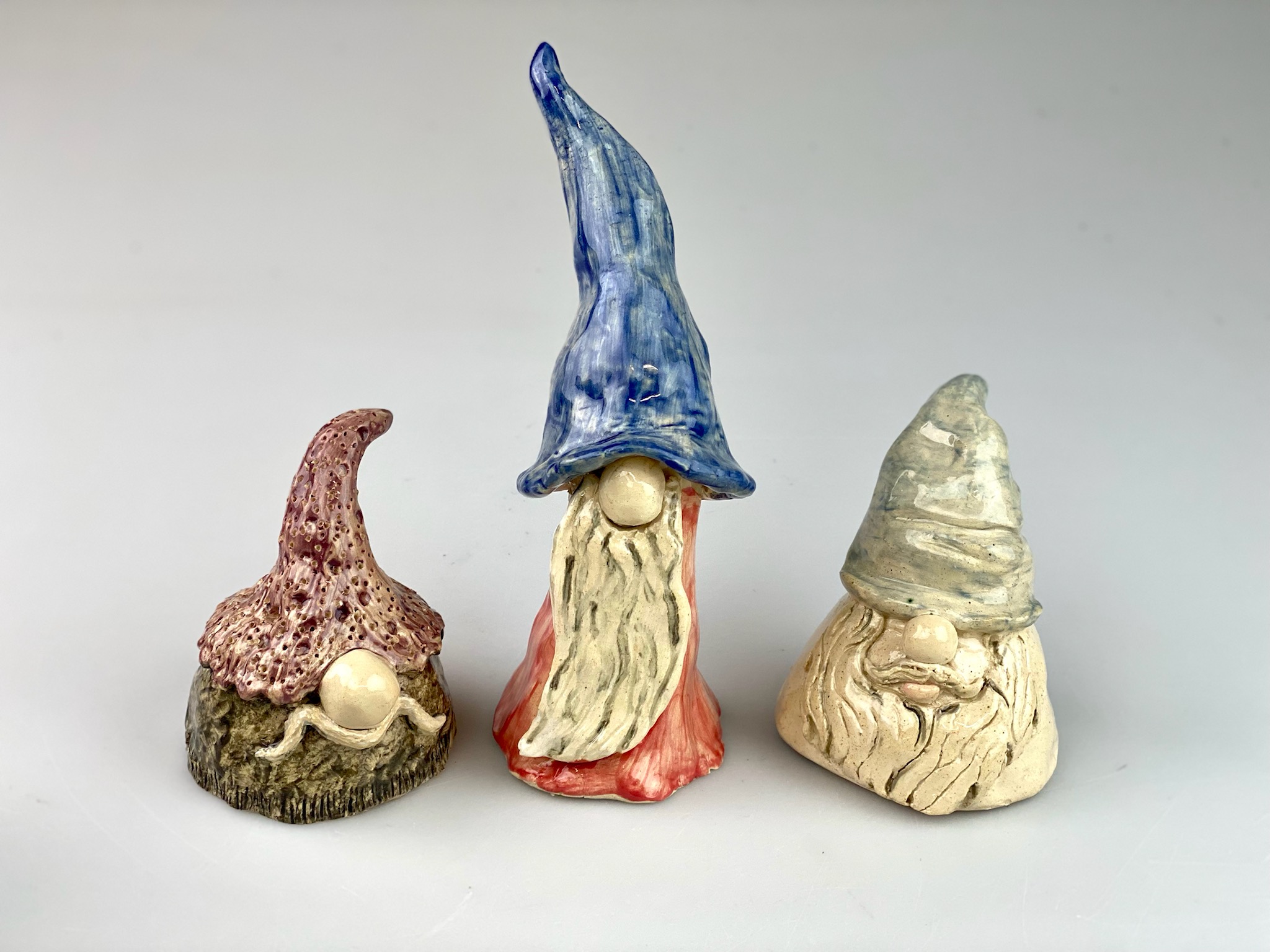 Always a favorite project for the kids–using hand building techniques, participants will create something out of their imagination.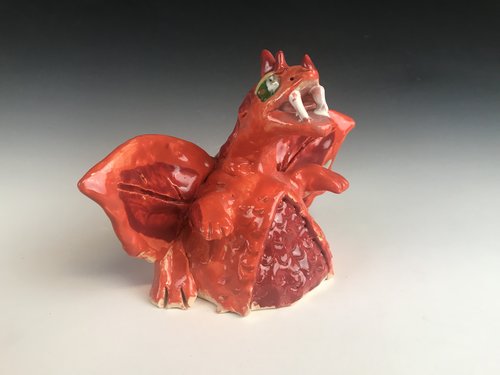 By turning a pinch pot on its side, participants will make monsters.  Will they have teeth, horns or a snake tongue?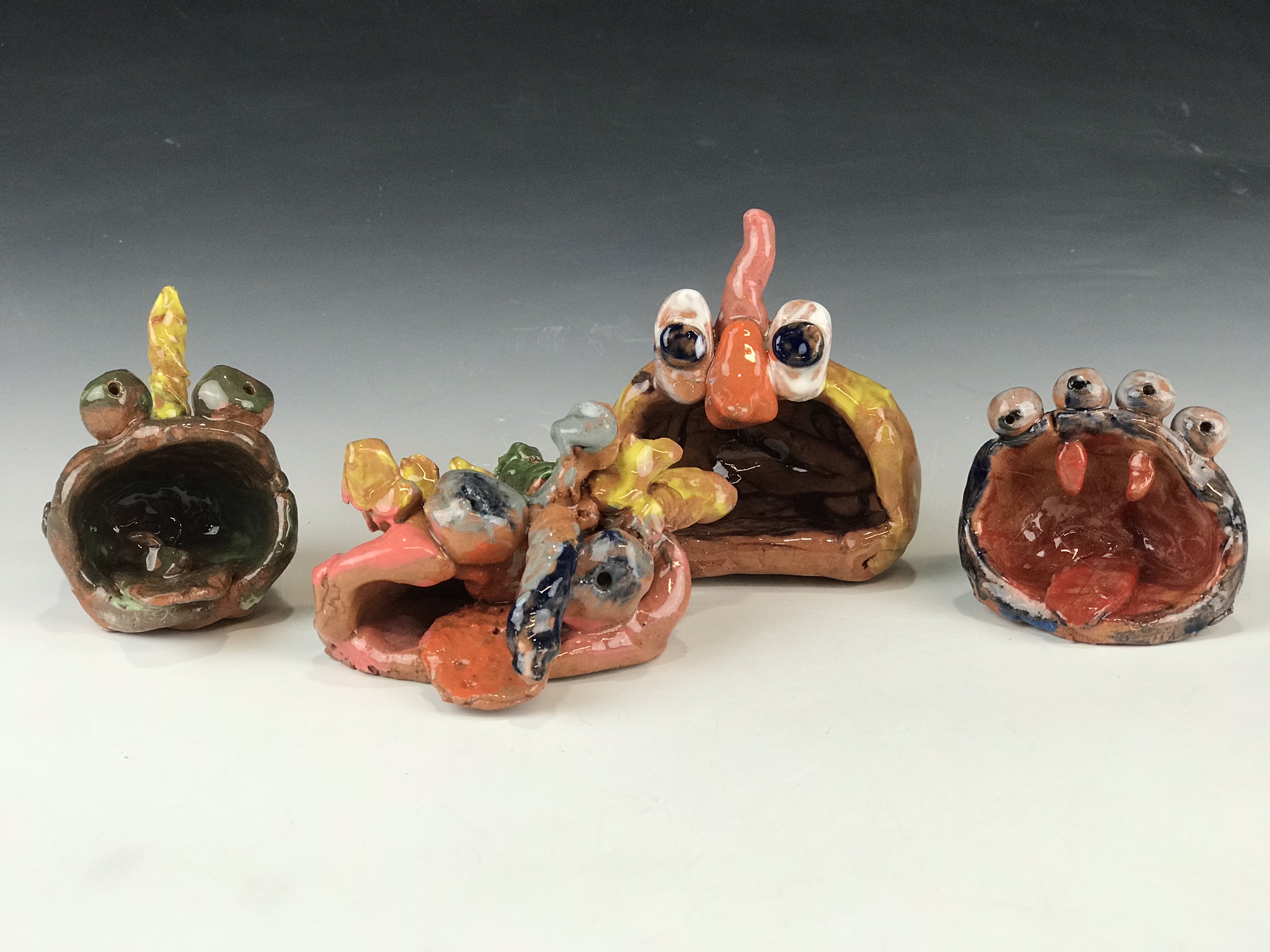 A popular workshop for the Spring/Summer.  They'll create a pinch pot planter to resemble their favorite animal–real or imaginary!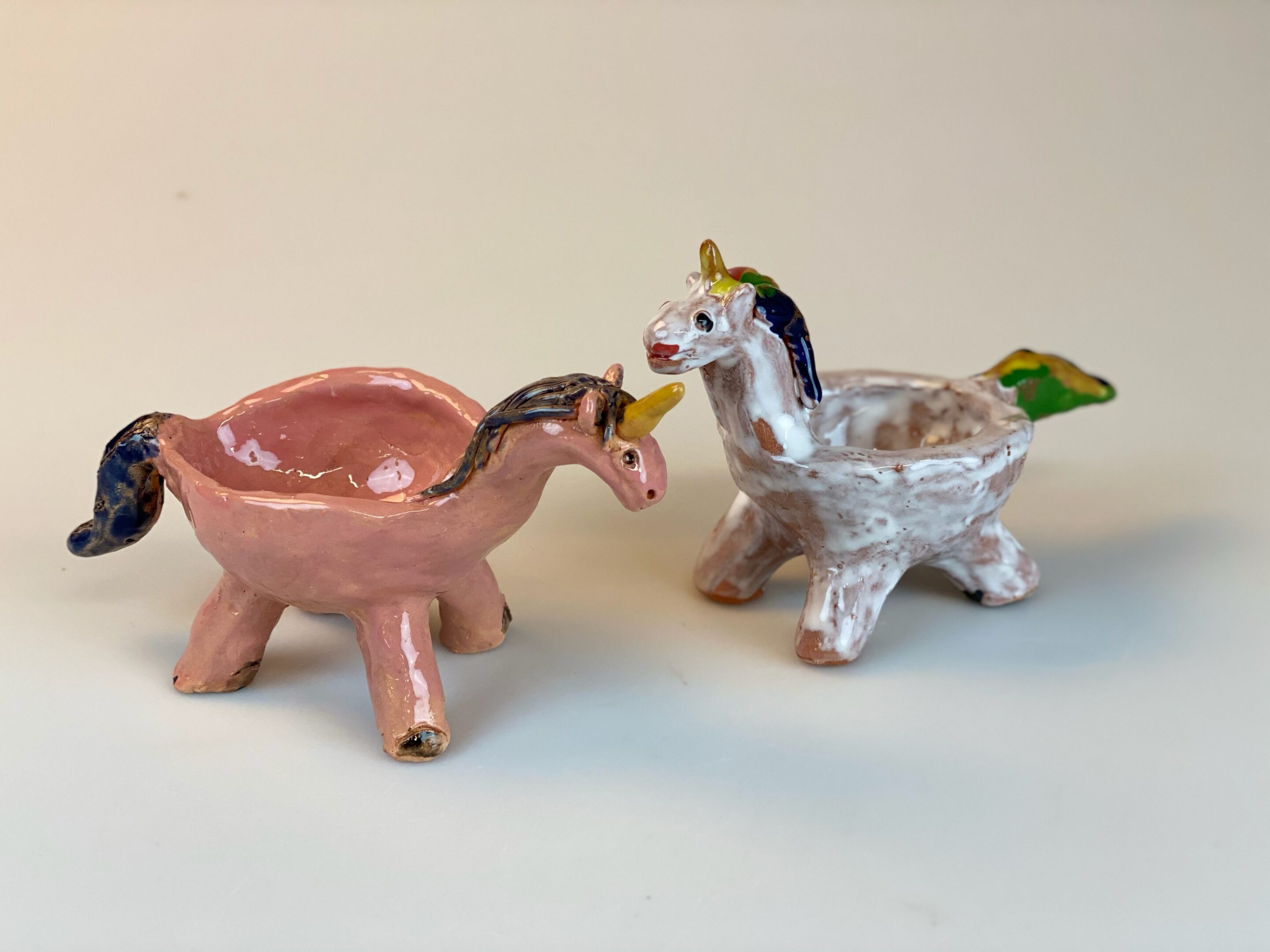 Cost
: for up to 8 children, the cost is $200.  It is an additional $25 per person up to 12 maximum. 
Contact us by filling out the form below.  Indicate the date below.  Please contact us ASAP to schedule your birthday party.  For kids 16 and under.

For Kids Birthday Parties, we offer seasonal project options using various hand building techniques.  Please click the INQUIRE HERE button below to select your project.  For a pdf printout of the project options, click on the link for 'KIDS PARTY PROJECT OPTIONS' below.

After we have confirmed your date and time, we are all set!  The week of your event, we will confirm the expected number of participants and send you an invoice via email, to pay online, for the full party amount.  This is due 72 hours prior to your event.

Send out the invites!  We also recommend adding to the invite that the partygoers should not wear their best clothes,  because getting messy is half the fun!

Show up!  We will have instructors designated just for your party to teach the group and help move things along.  All project will measure approximately 4″x4″.  We will even do the clean up–the kids are also welcome to help with clean up!

Our kiln managers will then dry and fire your items.  This process takes 3 weeks to properly dry and fire the works.  You will then just stop in and pick up your items!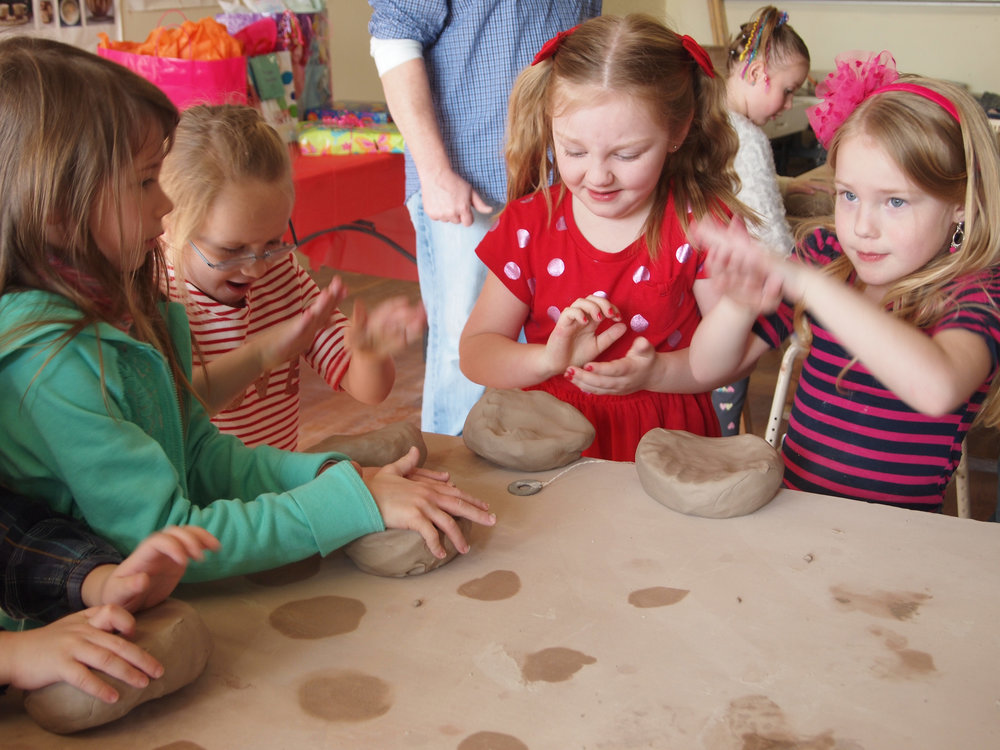 "Had my daughter's birthday party at TCC and it was a blast!! The kids really liked that they were able to create their own special piece…I would highly recommend anyone to book a party there and would even like to go back myself with my friends!! Can't wait to go back again!"