Pots, Plants and Prints Artist Market
Saturday, April 22nd from 11am-3pm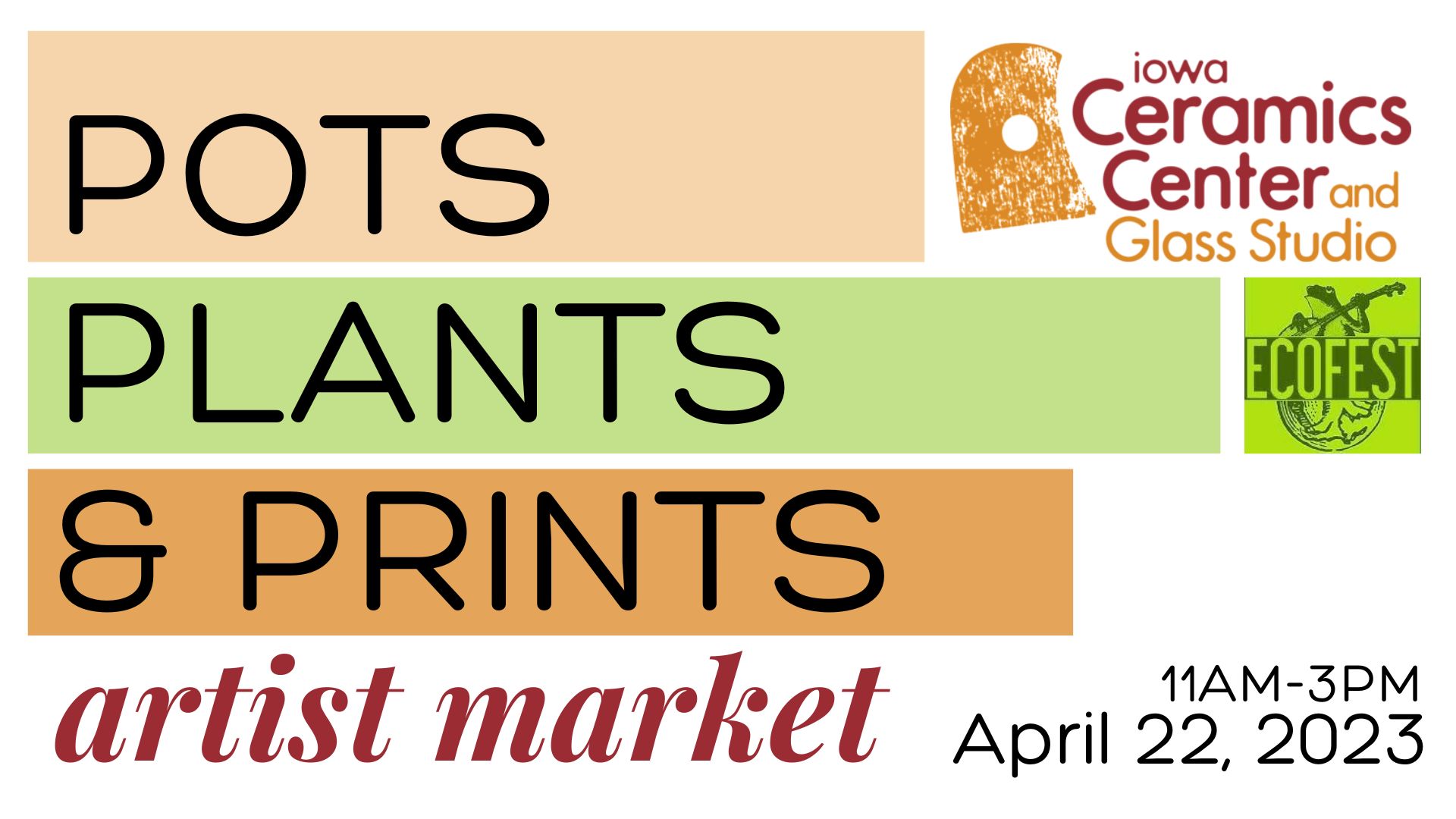 Pots, Plants and Prints Artist Market
The Iowa Ceramics Center and Glass Studio (ICCGS) will host an artist market in their studio on Saturday, April 22. This Art Market and Studio Fundraiser will be held in conjunction with Cedar Rapids EcoFest in celebration of Earth Day.  Regional artists will sell handmade works of art centered around plants and Earth Day. Unique pottery, art originals and also prints will be for sale by individual artist during this event.  ICCGS will host activities for the family including: seed bomb making, wheel throwing demonstrations, and drop in workshops.
Join in the fun April 22nd from 11am-3pm and celebrate earth day in the heart of Cedar Rapids!
Check out the info below to:
-SIGN UP TO VOLUNTEER
-LEARN MORE ABOUT OUR FAMILY EVENTS
-LEARN MORE ABOUT ECOFEST!
Drop-in Workshops
Seed Bombs

Location: Cherry Building yard

Time: 11am – 3pm

Cost: FREE

 

15 minute Ceramic Wheel Throwing

Location: ICCGS Studio

Time: 11am – 2pm

Cost: FREE

Drop in Workshop: Decorate Clay Garden Stakes 

Location: ICCGS Classroom

Time: 11am – 2pm

Cost: 2 bisqued clay stakes for $10